This month, we are honoring our longtime friend Sadie as Fitdog of the Month! This little terrier is a frequent daycare member who brings joy to all our staff members and her fellow dogs!
Sadie's favorite pastimes on the yard include playing Queen of the Mountain and participating in the loungers club. She will sometimes emerge from her throne for cuddles or pets but loves to take it easy for most of her day! Sadie also has a sister named Ivy, who has since retired from her daycare career.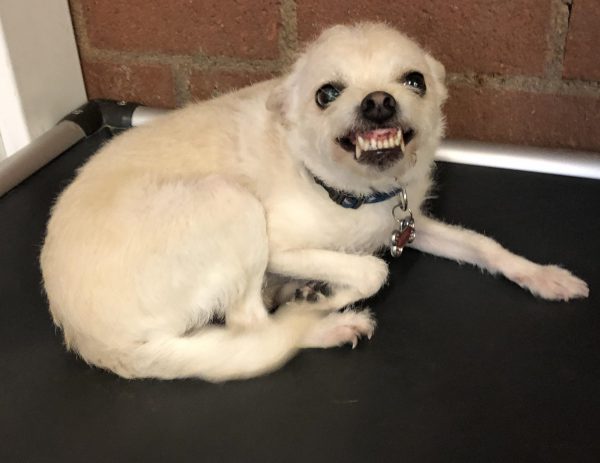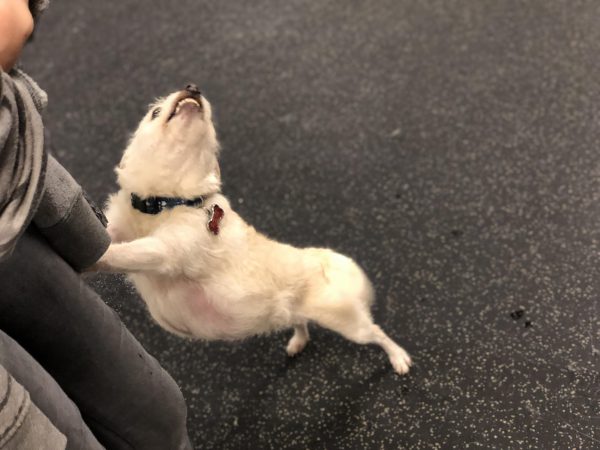 Although she is small, she has a big personality. When she gets excited, a huge smile breaks out across her face showing all of her pearly whites. Additionally, this dog has Olympic-level jumping skills. She can sprightly hop from the ground into your arms and land in a little cozy ball ready for cuddling.
Sadie brings so much happiness and calming energy to our pack, and we're so grateful for that! Cheers to you, Sadie!
Last updated on March 1, 2020.