For July, we are honoring Largo as Fitdog of the Month! This dood always brings life to the party and loves to have a great time!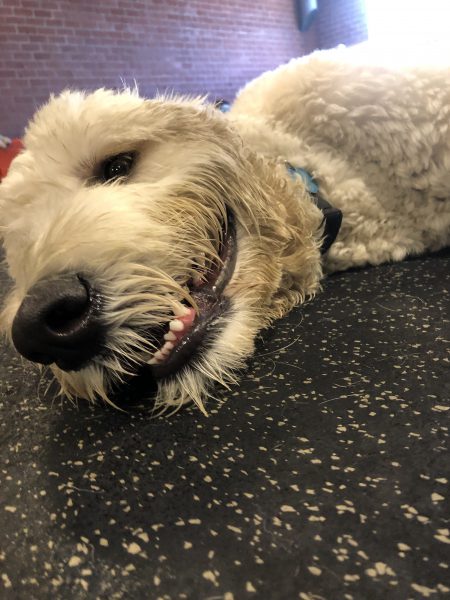 When Largo first came to Fitdog, he was a wily puppy on the small dog yard. And since then, he has grown in both size and confidence. These days,  Largo loves to get the party started whenever he comes to daycare, spending his time between wrestling, playing tag, and lounging. Largo also enjoys helping the Dog Care Attendants monitor the playgroup and going on long walks. And of course, he makes sure to get his pets in. 
This big fluff has melted our hearts with his sweet smile and playful energy. He always makes our staff laugh with his goofy personality, and he keeps things interesting among the playgroup. We've loved having Largo in our pack and look forward to so many fun days ahead! Cheers to you, Largo!
Last updated on June 1, 2019.