We are honoring Balto as Fitdog of the Month for May 2019! This loving pup is the social butterfly of the big yard, bringing even the shyest dogs out of their shell. We could not honestly figure out Balto's favorite club rep, because he shows everyone gratitude and affection. His loving demeanor and sociability make him a staff favorite, and an easy pick for Fitdog of the Month.
Balto loves to wrestle and pal around on the yard. He is super friendly and greets all new members as a part of the pack. And while his loving personality is enough to win over most hearts, his "eyebrows" are really what will do you in. One little furrow of his brow turns this pup into an expressive young gent, likely to break hearts or at least talk you into giving him a belly rub or treat. Balto goes out of his way to say "hi" to everyone and makes all dogs and humans feel welcome!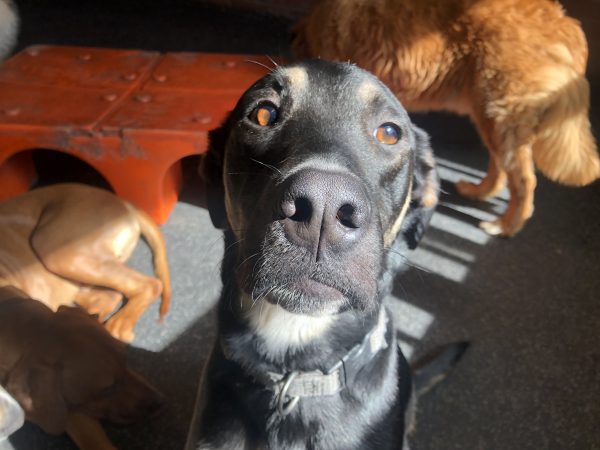 We love having Balto as a regular in our daycare pack and look forward to many playful days ahead. Cheers to you, Balto! 
Last updated on May 1, 2019.